Post by okdoky on Feb 11, 2010 0:10:16 GMT
Hi folks
Not posted a build update for ages as I still am busy mucking about on my 1/1 scale house extension that has seen me filling and sanding and filling even more holes than I really should have shares in British Gipsum!!!!!
I was persuaded by Rab my mate to head out to the Falkirk Swap meet on Sunday as we hadn't been there for ages and it has been the source of some nice models.
After a good wander through the stalls I came across a bundle of models at two for £5 and opted for this and a wee Revell 1/72 Warrior APC.
Have not done figures in absolute ages and as Rab always slags me for not finishing what I start I thought the 1/25 figure would set me a nice wee challenge that I could have done in a couple of days.
Not up to the standard of most of the figure guys on here but it was a very pleasent change from the vehicles and hey ,,,,,,,,,,,,,,,,, it was still 1/24th.
The parts primed with a basic Halfords white primer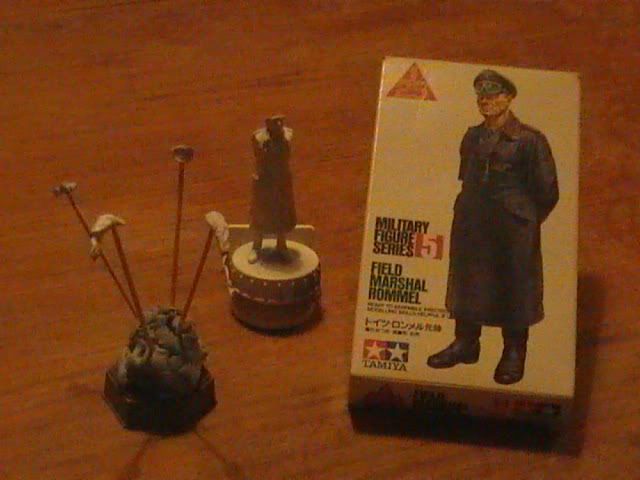 The original sprue (ALL OF EIGHT PARTS) tee hee !!!!!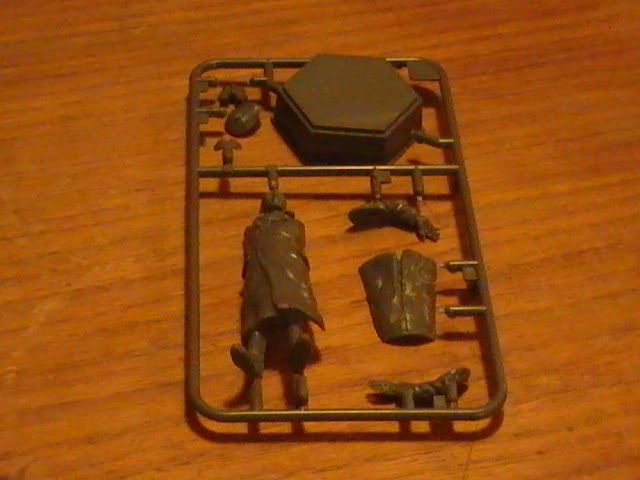 Mounted on a buckshee support from a broken blind to hold easier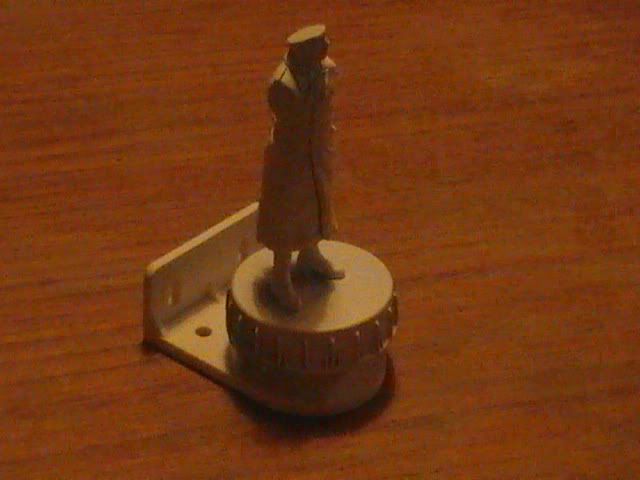 First time painting using a basic set of acrylic paints from The Works book and staitionery shops. Harder than I thought it would be. Face in a flesh tint
I wanted a bit of colour contrast between the leathers of the jackboots and of the greatcoat so added a base coat of a deep blue then shaded ontop with a white on the creases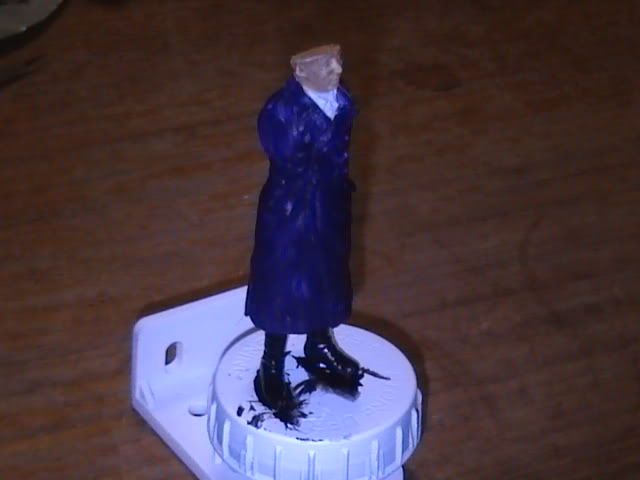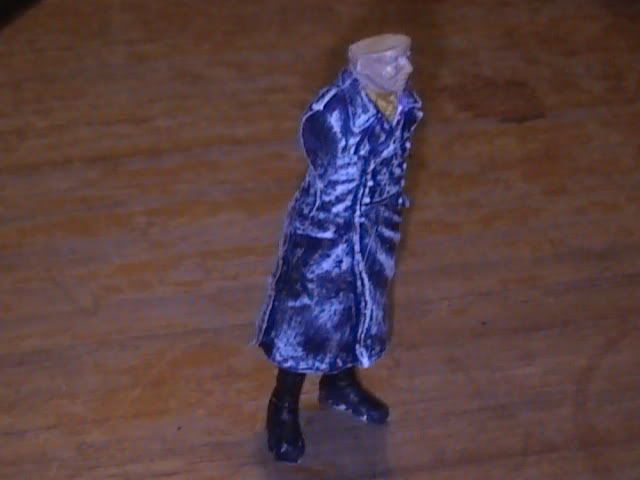 A picture I tried to replicate but very hard to get the greyish tinge right

I also deepened the detail at the coller and replaced his left breast flap with a triangle of tin foil to give a bit more relief to the figure
I tried to avoid the oversized eye detail and made several attempts, this being one of them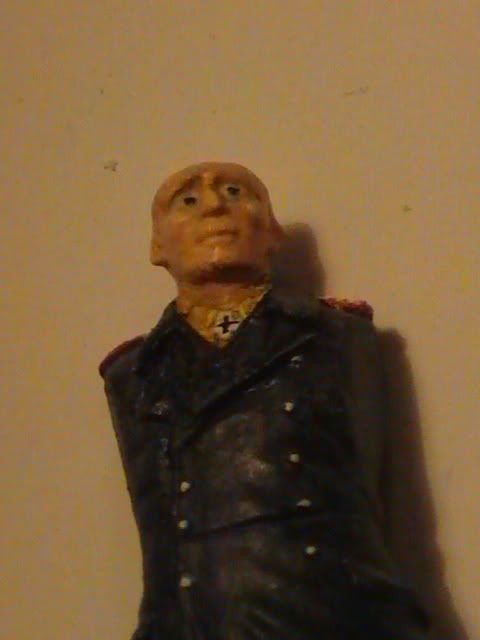 Painted the cap in a mix of green white and black to make field grey with a yellow piping and silver eagle and cap badge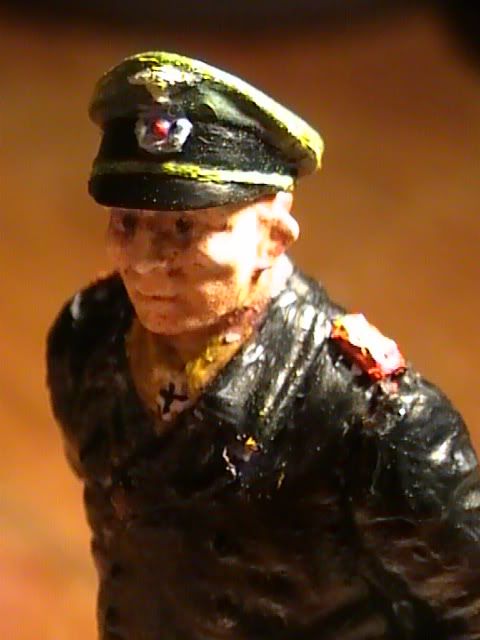 I found the shading of the face a headache with the acrylics but I am satisfied with the result I got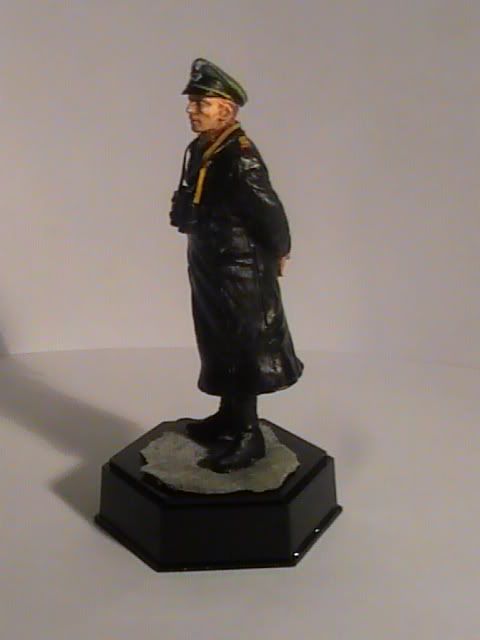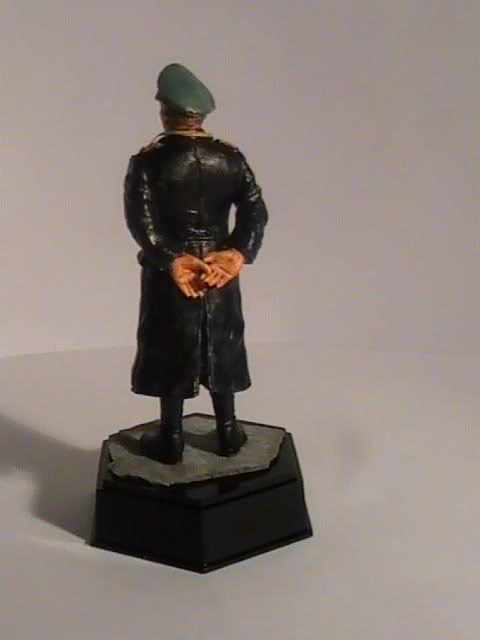 The base was the dregs of one of my plastering sessions where the plaster in the mixing tub dried as a flat - ish top surface with very smooth bottom surface to give a nice stone texture and broken to give a contrast to the all black painted hex base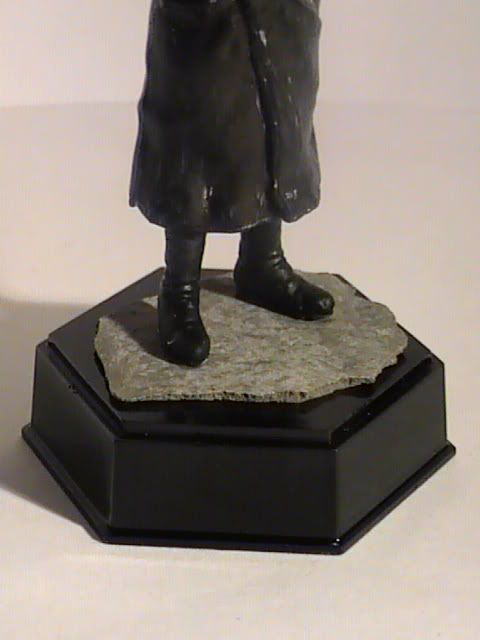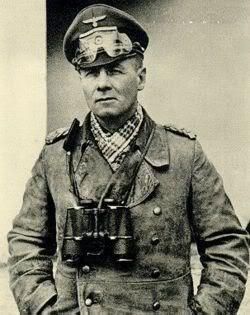 I carved off the moulded binos strap detail and replaced the strap with tin foil and painted a brown leather again to give a little more contrast from the stark black.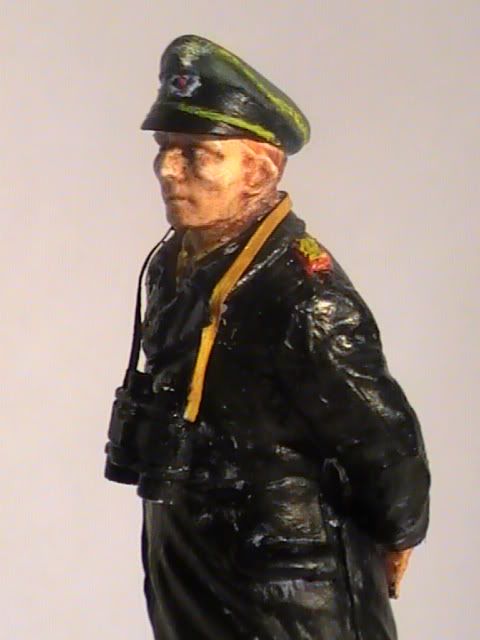 I enjoyed the brief diversion and hope you like the end results. Look forward to any comments (good or not so) and how I might finish off to stop the acrylics from rubbing off through handling.
Nige